Don't forget to replenish your patient's CPAP equipment to provide the best care and increase your monthly revenue.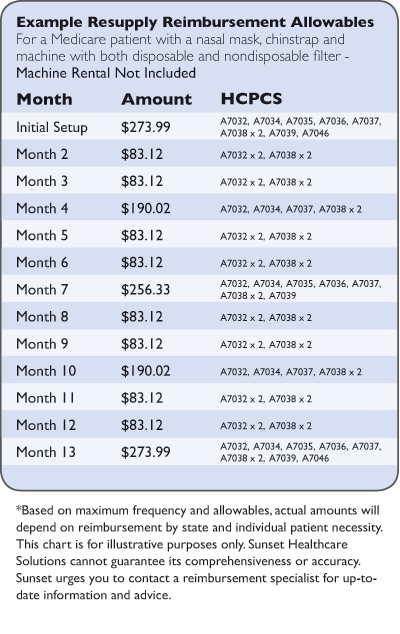 Our Tools to Help
Custom Marketing Materials
Increasing Resupplies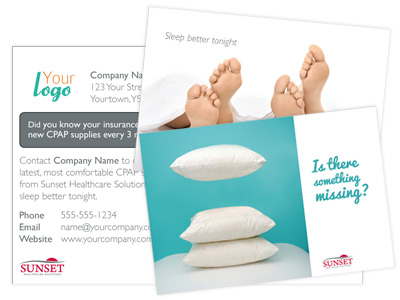 • Postcards, flyers and more
• Contact your sales rep for details
Free custom packaging
• Create your own resupply kits with everything you need to fill your orders
• Completely customizable to fit your needs
• Sunset can pack anything from a single ultrafine filter to a 3 or 6 month supply of tubes and filters in one easy-to-handle kit
Custom packaging available on all CPAP tubes, filters, connectors and chin straps. Minimum orders apply.