Sunset partners with ZeniMedical to distribute affordable wound care line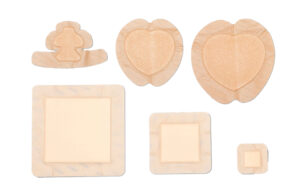 Chicago, Illinois, June 21, 2023 — In partnership with ZeniMedical, Sunset is introducing a simple, effective and affordable wound care product line to aid in the delivery of optimal patient care while reducing costs.
ZeniMedical offers a wide range of foam, composite, hydrocolloid, alginate and collagen dressings in multiple sizes with or without border.
"Sunset strives to continually introduce beneficial solutions and new opportunities for our customers," says PJ Ruflin, VP of Business Development. "Advanced wound care is an exciting new category for us. We intend to provide a great product at a great price while educating our clients on the nuances and benefits of this category for their businesses and patient base. For those already familiar with the category, we can now provide a profitable solution that does not sacrifice patient outcomes. We look forward to expanding our offerings, services and solutions to support our customers, their patients and the industry."
ZeniMedical's line includes ZeniFOAM dressing, made from polyurethane foam that adheres to impact skin without sticking to wet wounds—providing a gentle, pain-free and trauma-free experience for patients. ZeniFOAM is available with silicone and an adhesive border, which accommodates repositioning and is available in specialty sizes. ZeniMedical offers silver impregnated dressings that are anti-microbial, anti-bacterial, anti-fungal and anti-viral. ZeniFIBER dressings are made of natural fibers (calcium alginate) designed to accommodate longer wear times and ZeniABSORB consists of several layers to absorb heavily draining wounds. For dry wounds, ZeniPLAST is a long-wear, long-lasting hydrocolloid dressing. ZeniCOL is a collagen dressing designed to facilitate healing, available with and without silver. The ZeniCONTACT is a meshed, silicone contact layer that keeps gauze from sticking to the wound.
ZeniMedical has an ever-increasing product line and a company philosophy underscored by the motto "let's find a better way." Each member of the leadership team for ZeniMedical has 20 years or more experience in the medical industry and brings a long history of success that spans into almost every aspect of the healthcare industry.
Sunset Healthcare Solutions is a global manufacturer and distributor with an extensive catalog of home medical equipment. Sunset leverages the experience and relationships garnered through 15+ years in the homecare market to deliver high-quality products, significant cost savings, and to prevent supply interruptions and shortages. A designated small business enterprise, Sunset has big capabilities and industry-renowned, customized sales support.