Description
Stand Safely & Walk Confidently

Designed to Improve the Lives of Everyday Cane Users
The StrongArm® Comfort Cane is the next-generation walking device that will change your life. Our innovative design shifts weight from the wrist to the forearm, providing optimum stability and control. This one-of-kind design provides support and increases confidence every step of the way.
The unique bent design helps users stand from a seated position without using an armrest for support or struggling for balance.

The Ultimate Support and Comfort for Your Mobility Needs
The StrongArm® Comfort Cane provides the ultimate support and stability for your mobility needs. StrongArm® is an ergonomic cane that can be used on both right and left arms.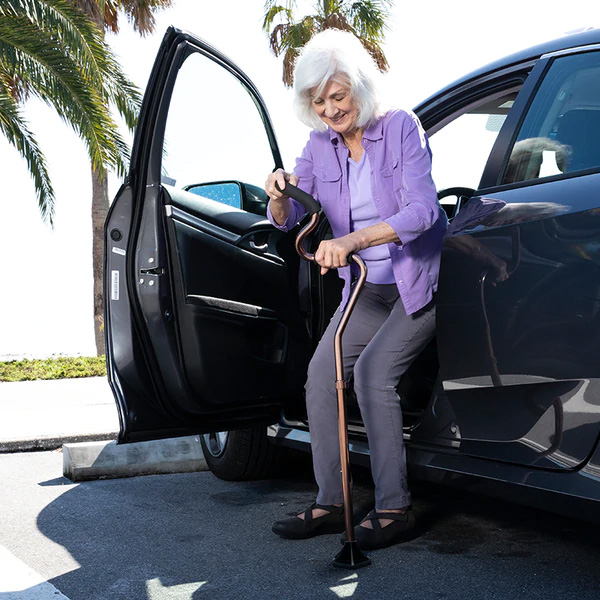 Strength, Support and Comfort
Lightweight & strong
12 height adjustments
Comfort Fit Handle
Supports up to 500 lbs
For left & right arm
Self-standing base: Larger 'footprint' greatly improves traction and overall stability.
Safely walk on grass, gravel, sand, carpet, hard surfaces, and stairs.
Ergonomic handgrip supports your forearm and relieves pressure from your wrist.
Offset bend centers grip over tip for maximum stability when cane is at the user's side.
HCPCS#
E0110 (Pair)
E0111 (Single)
StrongArm Comfort Cane Flyer