Let CPAP treatment go hand-in-hand with more fun and adventure!
Enjoy more travel, more entertainment and a healthy CPAP regimen with the newest selection of lightweight and portable CPAP batteries. We've chosen some of the best options for in-flight use, travel to remote destinations, or just more portable power to brighten up your surroundings.
Portable Outlet 2: a solid choice for travel and more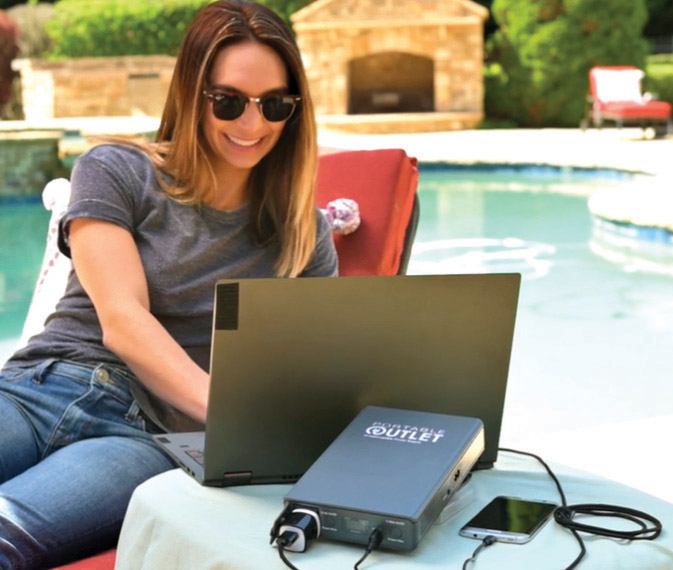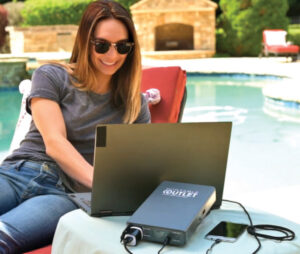 The Portable Outlet 2 powers every brand and model of CPAP & BiPAP machine without additional adapters (if used in the U.S.). It's a straightforward option that runs your CPAP device for 10-14 hours in between charging.
With approval from the Federal Aviation Administration (FAA), it's also cleared for use on airplanes.
The Portable Outlet 2 features an extra USB port so you can simultaneously run your laptop or other electronics while powering your CPAP. Whether you're in the wilderness or just an unfamiliar room away from home, its digital display and LED power indication meter are easy to navigate and read in the dark.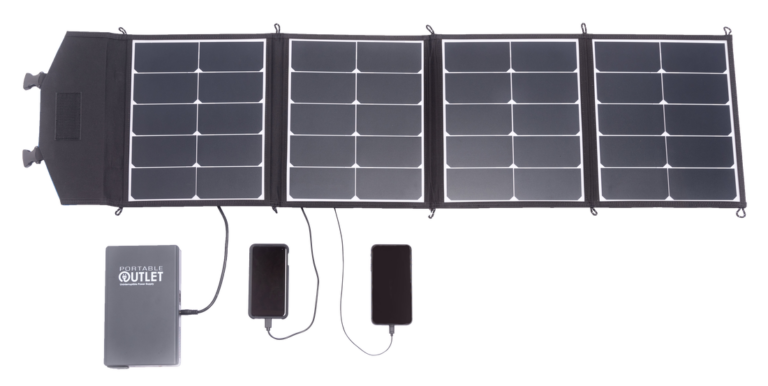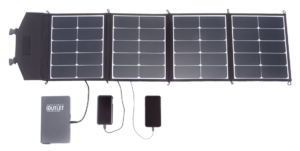 Choose from several custom add-ons to suit your travel needs. An optional 12-volt inverter charges in your car during a road trip, while the Solar Charger Panel is ideal for more remote travel.
If you're looking for longer run times, simply link up two Portable Outlet devices for double the battery life!
Zopec: a variety of options and features

Zopec offers several portable batteries, all with connectivity perks. Each model offers slightly different features and run times.
Like Portable Outlet 2, Zopec batteries work with every brand and model of CPAP machines, without additional adapters if used in the U.S.
If you'll be using CPAP on an airplane, opt for the Zopec Explore 5700. Just like the Portable Outlet 2, the Zopec Explore 5700 is FAA approved. It offers a run time of up to three nights. It also features two USB ports, allowing you to run two devices at once in addition to your CPAP machine.
For maximum charging and longer run times, select the Zopec Explore 8200. Though it's not FAA approved for use on flights, it is a great option for camping and remote travel, with a run time of up to four nights. The 8200 features two USB ports as well.
Zopec Explore batteries can even run a 55" television.
For the most in connectivity, Zopec Voyage definitely delivers with its Lighting Speed USB-C smart hub. The Zopec Voyage has the capacity to power devices like state-of-the-art TVs, stereos, laptops, video game consoles, and video projectors. It also charges three to four times faster than standard chargers. This multiuse battery is FAA compliant for air travel and has a run time of up to two nights.
Zopec batteries offer an optional solar panel and car charger to replenish battery power when you're off the grid. Patients can even link up an unlimited number of batteries together for longer use.
Ask your favorite DME for more information
Let one of these portable CPAP batteries make life easier and brighter! Contact your local DME and ask for more information on Portable Outlet 2 and Zopec batteries.