Staying healthy is an important part of the culture at Sunset, and the team regularly joins in on runs, triathlons, golfing trips and hikes. In addition to outside activities, almost everyone takes the opportunity to incorporate a short fitness routine during the workday.
Here are some of Sunset's tips for a full and active day at the office, and beyond!
Enjoy your commute
Thinking of creative ways to start your day can set the tone for your entire morning.
Sunset's Graphic Designer Patrick bikes eight miles to and from work nearly every day (in all seasons), and Vice President of Sales PJ and Maggie, Sunset's Business Analyst, also cycle into work on occasion.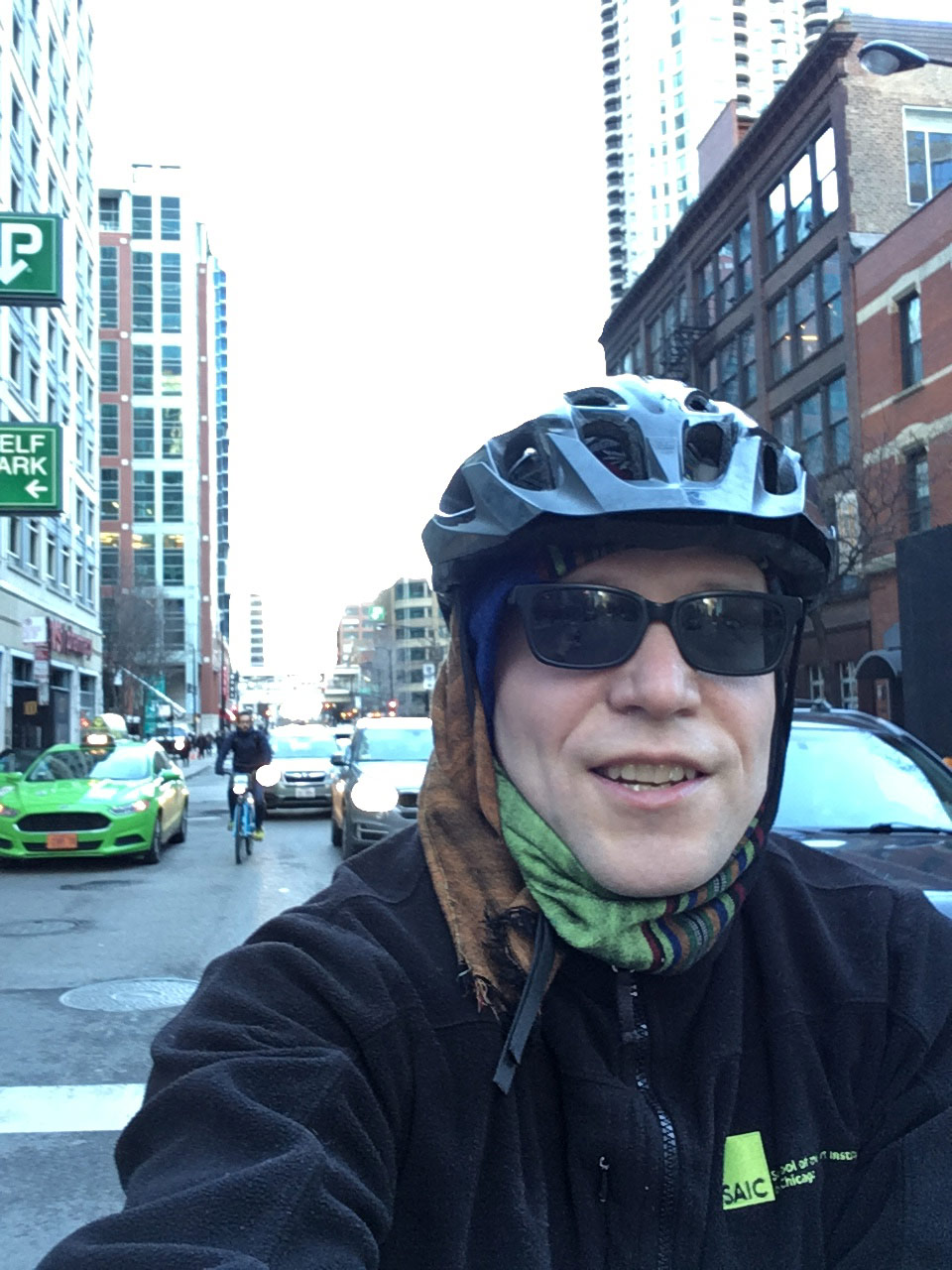 "I get a cardio workout while commuting, so it saves time," explains Patrick. "There's also something about almost always actively moving instead of getting stuck in your car, the subway, or bus that makes it anti-stressful."
"Some people are intimidated to ride in the city," he adds, "but I say just try it and in five minutes you'll see why it's not scary."
Take a stand
Once you're at work, try to find a way to keep the momentum going!
Lead Sales Representative Phil occasionally takes the stairs to Sunset's 20th floor office instead of the elevators. "It generally only takes around seven to eight minutes, and it gets the heart rate going," he says.
Standing desks are another great way to stretch out. A recent study showed that they increase concentration and job performance—among other health and wellness benefits.
"I have one and I love it," says Mike, National Accounts Manager. "I try to stand from 10 a.m. to lunch, and from lunch to 3 or 4 p.m. I feel more energized and less lethargic than just sitting around all day, especially after lunch."
Get out to lunch
"There are so many studies that depict how workday exercise contributes to attentiveness from employees in the afternoon," says Christine, Lead Sales Representative at Sunset.
"It's a good way to get moving and it splits up my day," adds Emily, Lead Sales Representative. "Since we have a full hour, I can get a solid workout in."
If you don't have access to a gym, try packing a brown bag lunch and trekking to an out-of-the-way destination spot for a picnic. Bring a jumprope or small weights for a quick workout.
Make a midday break
Taking a moment to introduce a midday break is a great way to stay grounded. Sunset team members often hold a 3 p.m. mini workout in the building.
"It can be anything from pushups, sit-ups, stretching, to even just closing your eyes and meditating," says Maggie.
"It's just a nice little break during the day to stretch out and get a small exercise in," adds Emily.
The sales team has also been known to participate in group jumping jacks to celebrate office milestones, lunch hour squash tournaments, and spontaneous push-up contests.
Getting up for a drink of water or a face-to-face hello at a nearby office is another way to stay limber and engage with your coworkers during the day.
Take it outside
Outdoors and afterwork fitness activities are a hallmark of Sunset's culture—and a great way to collaborate outside the office.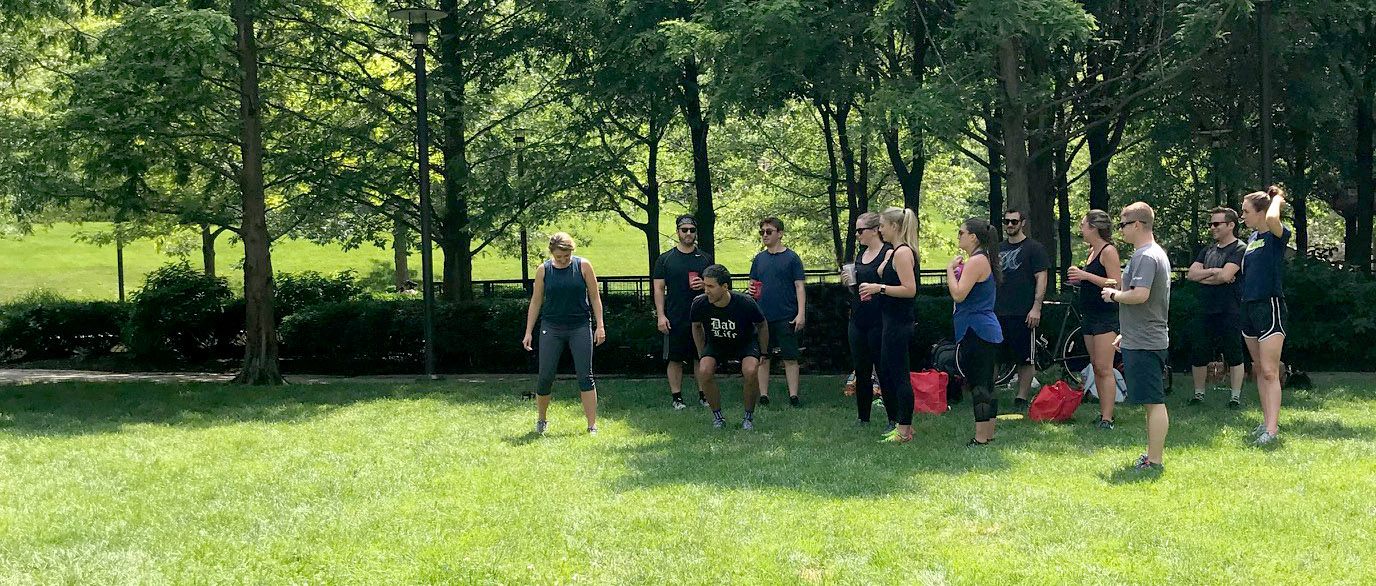 "It's a huge part of building a culture that promotes health, teamwork and friendship," says PJ. "Not only is it a great way for coworkers to bond, but it also communicates that the company understands a part of being successful is being happy. We want to promote that in whatever way we can while staying productive."
Consider inviting customers or clients to join in to make meetings even more productive!
National Accounts Manager Nikki, who has organized numerous afterwork activities, participated in hikes in California's Runyon Canyon Park and a walk in Muir Woods.
PJ and Brenton, Sunset's Director of Business Development, recall climbing a 14,000-foot mountain in Colorado with a customer.
Exercise balance
Maintaining fitness may seem like a full-time commitment, but in many cases, it's okay to allow for flexibility. Sunset team members have been known to engage in the occasional eating competition and dessert cook-off, as well as Friday happy hours.
Think of it as a way to get even more out of your day!
✦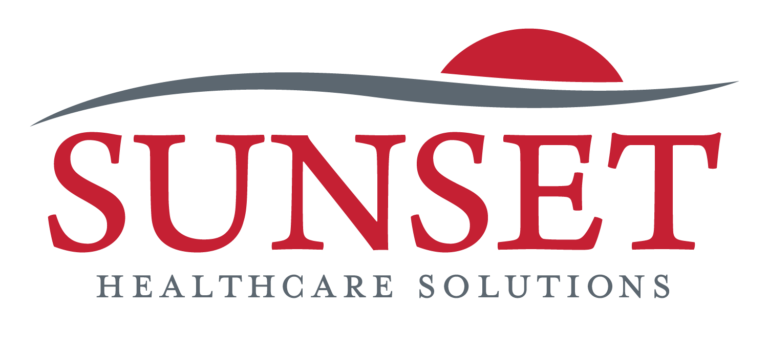 Spotlight On:
Tonya, Lead Software Developer
Sunset is happy to feature fitness inspiration and Lead Software Developer Tonya, who will compete in her fifth powerlifting competition on April 27, 2019.
Tonya took an interest in fitness routines in 2011, when her mom encountered health issues.
"She said things that got me thinking about taking better care of myself," says Tonya. "In the summer of 2017, a friend invited me to come watch a powerlifting meet they were competing in. I was hooked. I kept watching the event and thinking 'I can do this.' It's the first sport that ever really resonated with me." She competed in her first powerlifting event later that year.
Tonya is a part of Sunset's Bloomingdale team, and she exercises once a week on lunch break. She continues her workout routine at the gym three or four days a week.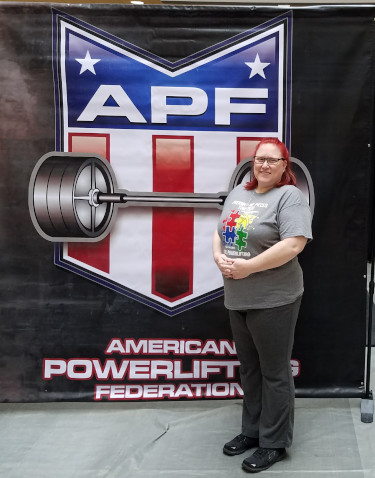 "My meet prep consists of working with heavier and heavier weights on the three lift types in powerlifting (squat, bench press, and deadlift)," says Tonya. "My off season training is more about conditioning and building endurance and strength for moving forward."
Most recently, Tonya took first place at a powerlifting meet in January.
On April 27, Tonya will compete in a 2XL powerlifting event at 20 Yorktown Convenience Center in Lombard. The event will run from 5:00—8:00 p.m. and Tonya's powerlift goal is 160 pounds.
Please feel free to support Tonya in her efforts by donating to Pressing the Pieces Together: Bench Press Benefit for Autism.